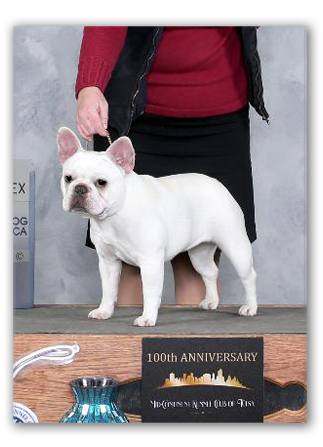 Color: Honey Pied
Date of Birth: 09-15-2019
Weight: 24lbs

Patellas: Clear
Heart: Clear
Juvenile Cataract: Clear
Cystinuria: Carrier

Emma is a beautiful honey pied with flawless movement. She finished in very limited showing with four majors with me at the helm.



Here are some of our favorite photos of Emma. Click the pictures below to expand them.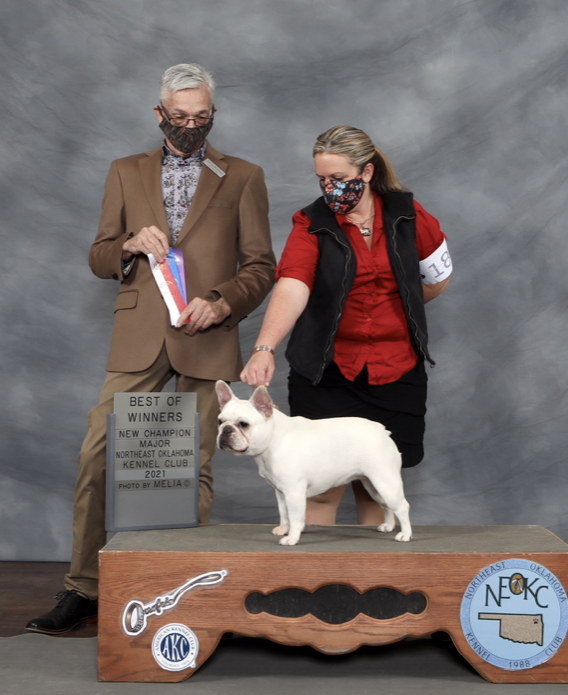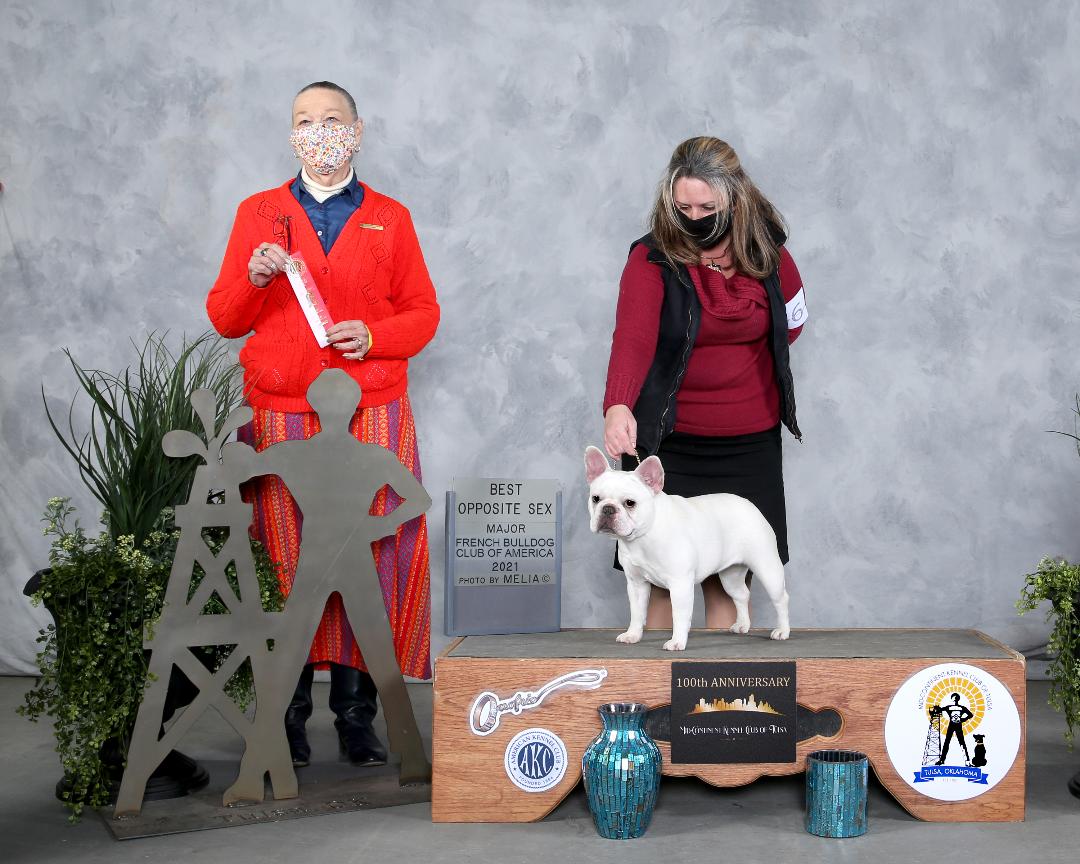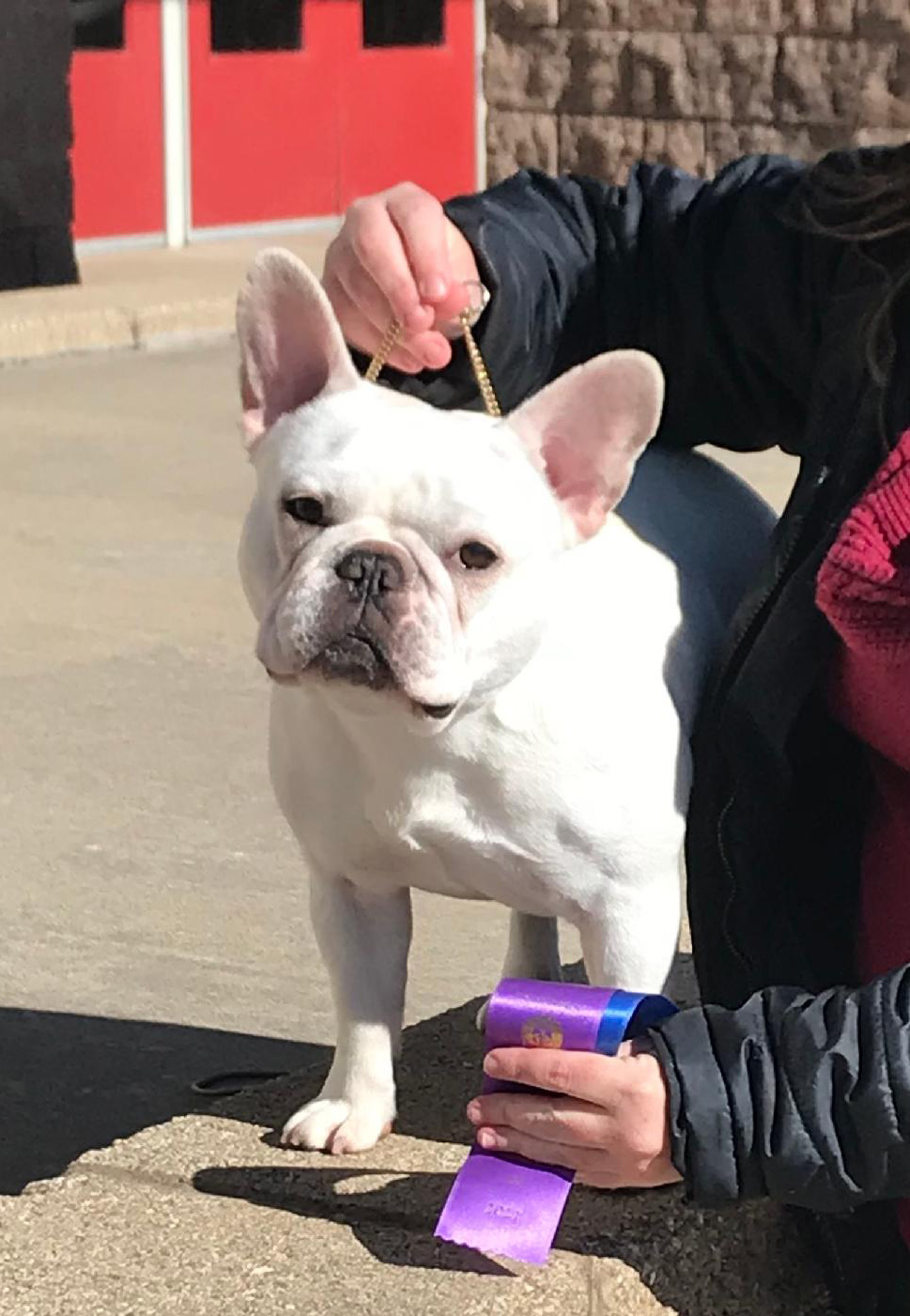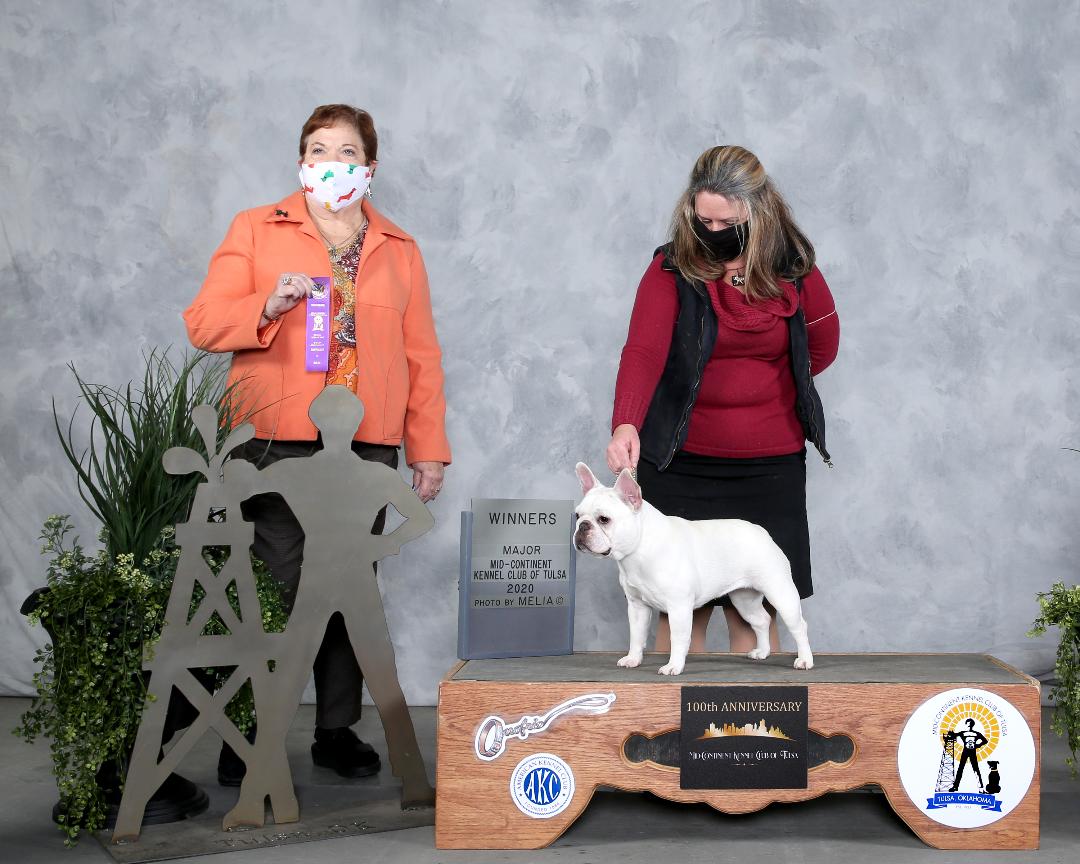 Check out Emma's Pedigree below. Click here to see it on ingrus


CH GOLDSHIELDS DREAM A LITTLE DREAM OF ME

Ch BANDOG'S MOJO DE LA RIVE GAUCHE
multi bis biss gCh BANDOG BAYOU'S THE WARRIOR
BRIDGECREEKS SWEET SUNNY DELIGHT
ch ROBOBULL GOLDSHIELD JUSTADREAM
am/can Ch SHORE LOOKIN GOOD
am/can ch ROBOBULL FABELHAFT FAN THE FLAMES

FUNTASTIC OLIVE CHANEL

GLO-STAR'S BIG DEAL
ch JCRV HILLBILLY DON JUAN
GLO-STARS KEEP YOUR HEAD UP
LOOMIS' CHARLOTTE CHANEL
Ch LAWSON'S T COOLEST BY FAR
LAWSON'S THINK I KINA LIKE HER